Please read the intro and 26-20 here: https://twowaysoutmedia.com/summer-of-moviepass-the-victor-rankings-26-20/
19-15 here: https://twowaysoutmedia.com/summer-of-moviepass-the-victor-rankings-19-15/
14-11 here: https://twowaysoutmedia.com/summer-of-moviepass-the-victor-rankings-14-11/
5-1 here: https://twowaysoutmedia.com/summer-of-moviepass-the-victor-rankings-5-1/
Since wrapping up my job search, I wanted to punctuate my summer with a ranking of each of the movies I saw, so I created the 'Victor Ranking System' — which is a combination:
Overall enjoyment – Was it a fun movie experience?
Movie quality – Did the film accomplish what it set out to?
Lasting power – Did the movie stick with me?
Personal preferences – Is Jason Statham fighting a Megalodon?
For a frame of reference on the numbers for this ranking, a 70 is an average movie that I would recommend seeing in theaters. The more it deviates from that number, the stronger I felt about it being good/bad. For this post, I'll be including a brief spoiler-free summary on my thoughts and will be adding links to longer posts. This is a live document, so rankings are subject to change.
Leave No Trace Victor Ranking:84
Into the top ten with the most beautifully shot cinematic film I saw this summer. For those that haven't seen, the story follows a father (Ben Foster) and teenage daughter (Thomasin McKenzie) living off the grid in rural Oregon. Foster plays a veteran who struggles to fit into normal society, and is more comfortable in the woods, while Thomasin's character starts to desire a community to grow up in. Without relying on much dialogue, Leave No Trace tells a deep, tense, and moving story, all of this with a breathtaking natural backdrop. Any fans of cinematography should consider this a must see.
AntMan 2 (AntMan and the Wasp) Victor Ranking:87
Let's start bringing in the superhero movies. As I mentioned, this was a summer filled with sequels. Not all were good, but the Marvel movies pulled off some great ones. Ant-Man sat out for Infinity War but pulled together a pretty awesome solo movie with AntMan and the Wasp. Paul Rudd's AntMan movies never tried to be similar to the other Marvel movies, and stand out with a unique story. This rescue/heist film keeps a light tone and quick action scenes to keep the whole experience fun. I have to give major props to the final car chase scene throughout San Francisco, one of the best car chase scenes I have seen in a while.
Also, Michael Pena continued to steal scenes and rehashed his hilarious 'story-telling' scene from the original. Maybe they should have a whole movie narrated by Pena?
Deadpool 2 Victor Ranking:89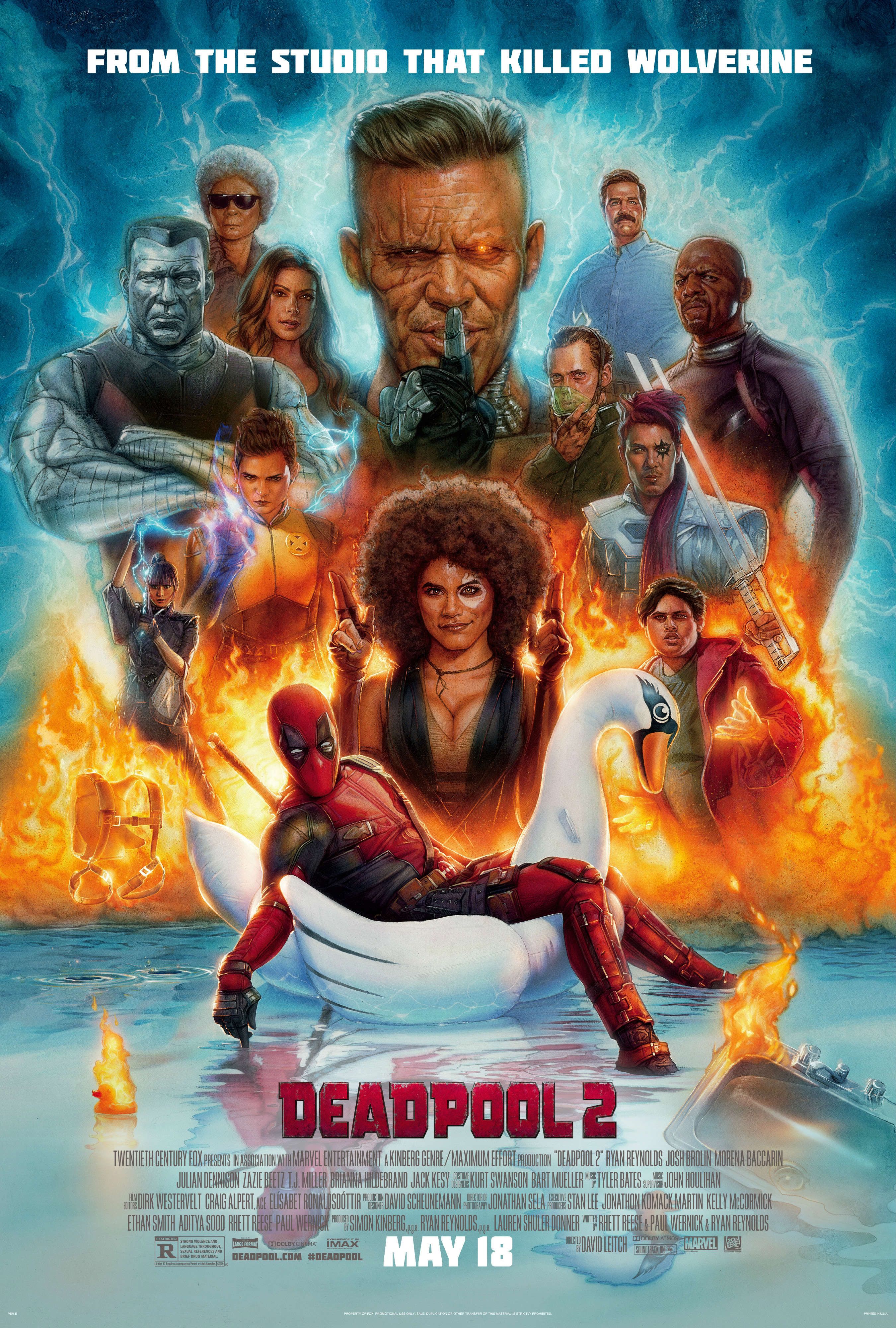 Ryan Reynolds does it again as the Merc with the mouth. After a rough Green Lantern and Deadpool appearance in a previous X-men movie, Deadpool looks to be a franchise with legs.(little Deadpool baby legs). Deadpool's quips stayed fresh as it mocked the world of superhero sequels and Josh Brolin's Cable was a great foil (Summer of Brolin!). Overall, it may not have surpassed the original, but that is a high bar. It has to be difficult to make a story interesting and challenging for a 'hero' that has invulnerability and ninja swords. The movie flows well, keeps a fast story, cool actions scenes, and avoids the cheesy banter that plagues most superhero movies.
The fun side characters really take the whole thing home. Zazie Beetz from Atlanta was great as luck-based hero Domino and a special shout to the X-Force. Keep an eye out for Vanisher's actor if you can see him.
Searching Victor Ranking:90
We are into the 90s, and this one may have been the best surprise I had from the year. This whole movie is shot from a laptop and phone, as we follow John Cho in a search to unravel the mystery of his daughter's disappearance. While not the first movie told from the perspective of tech, it is certainly the best I've seen so far. It's an incredibly intense and well-written mystery thriller, which I feel we haven't had in a while. I do not want to say too much besides, get some popcorn, sit down, and enjoy the movie.
Blindspotting Victor Ranking:90
Oakland was a popular movie spot this summer, and comedy-dramas reigned supreme. Both this and "Sorry to Bother You" were both through-provoking and enjoyable. Blindspotting follows Daveed Diggs as Colin, a laid-back and friendly man from Oakland. He has always tried to do the right thing, but has gotten into trouble as the city he grew up in changes. Collin is getting through the last three days of his parole, and then sees a black man being shot by a white cop. This shakes his psyche, all of this while his best friend Miles continues to be reckless. The tension was engaging, friendship story gets deep, and the fun scenes of artistic rapping from Diggs shows off his Hamilton roots. I am looking forward to seeing more of Daveed Diggs, and want to offer high praise for Rafael Casal (Miles)— as he masterfully made a great best friend character engaging instead of an annoying guy.